MunchkinMenus 'n More Printed Cookbook
ClubMom members price only $8.95 + shipping
10 Custom Menu Plans
ClubMom members price only $10.80
20 Custom Menu Plans
ClubMom members price only $16.20
30 Custom Menu Plans
ClubMom members price only $19.80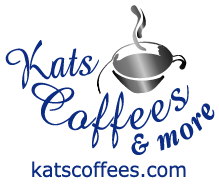 ClubMom members are also eligible for a 10% discount on Kat's Coffees and more products purchased through MunchkinMenus only. The discount does not apply to sale or discontinued items or shipping.
Browse Kat's Coffees online catalog
. With over 300 delicious products to choose from including coffee, tea, cocoa, dips, mealtime mixes, sumptuous desserts, cookies, and made to order chocolates, there's something to tempt your tastebuds! To place an order, please
email us
and we'll be happy to provide your total.
Copyright 2006. No part of this website may be reprinted without permission.